Posted January 13, 2022 at 10:00 am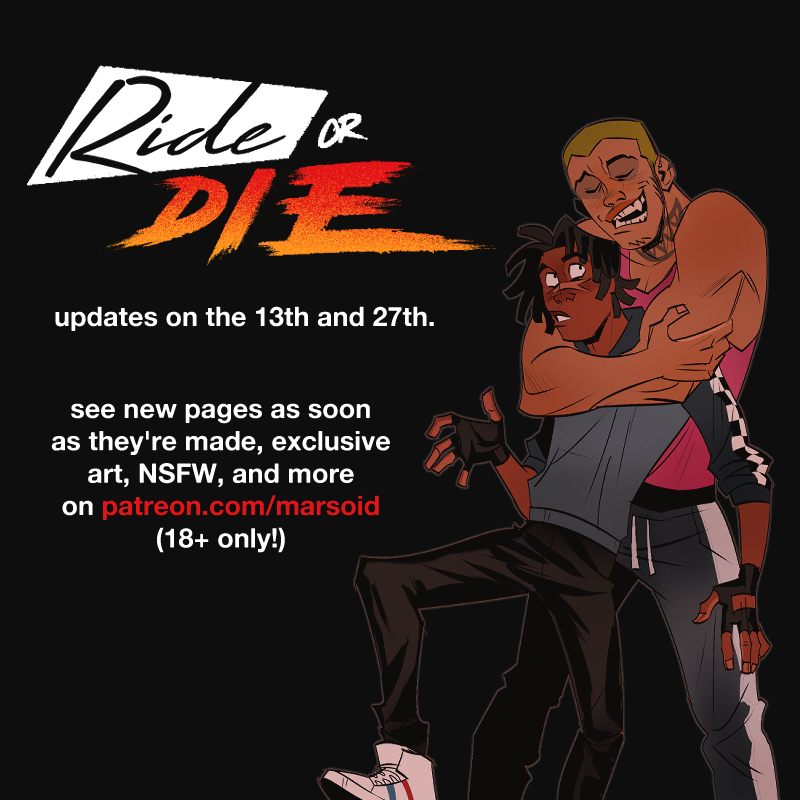 thanks for reading the update!! today's guest comic is by my pal Ria Martinez!! you can follow them on twitter @riasaur! GO GIVE EM SOME LOVE!!
we're another month closer to starting chapter 2 which premiers February 13th on tapas!! you can read the new pages now on patreon.com/marsoid !