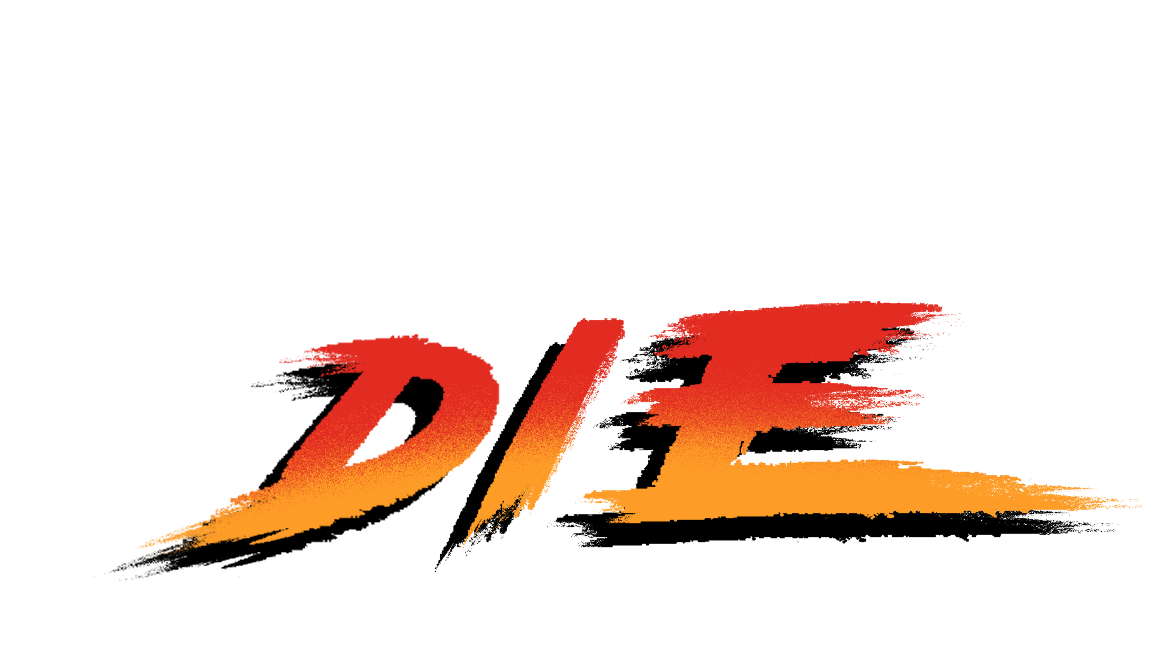 Characters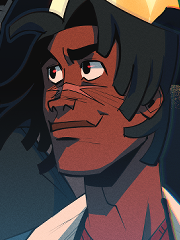 Lucky Maxwell - He/him - 24
Ride: 1971 Chevy Nova SS, "Hellbent"
DOB: Sept 13
Lucky is a self-proclaimed loser who's always tried to live without unnecessary risks, believing that as long as he does everything he's supposed to, things will eventually get better. Ever since his mother left him as a child, he's thought he was only doing what she would have wanted... but that all changes when he discovers something hidden away in his grandad's barn that drives him to search for the truth about her.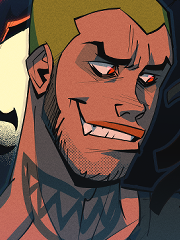 Vick Powers - He/him - 28
Ride: 1980 Pontiac Firebird, "Sabertooth"
DOB: Nov 5
When Vick isn't slacking off at work in the Bump N' Grind Garage, he's flying down empty streets and winning illegal races. He's trying to get back his ex-girlfriend but for some reason can't stop thinking about the runt with a scar across his face, and the strange headaches that started after he walked into Vick's life.
Helix - He/him - ???
A completely normal car that definitely doesn't go out and murder people at night.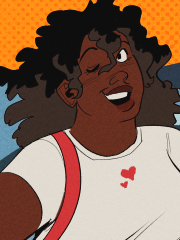 Kerry Darby - She/her - 25
Ride: 2014 Volkswagen Jetta
One of Lucky's best friends and coworker at Sugar's Bar and Diner. Sweet and friendly, unless you cut her off in traffic. She loves pastel colors, horror movies, and tall girls.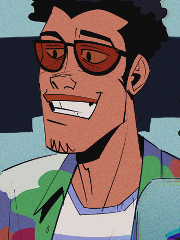 Tyson Powers - He/him - 24
Ride: frequently a passenger in Kerry's car
Lucky's other best friend, and Vick's younger brother. He works at a gas station, loves brightly colored clothing, and his favorite genre of music is "just some fucking noises."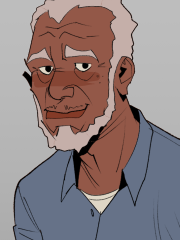 Grandad - He/him - ??? (old idk)
Lucky's grandfather. Owns Sugar's Bar and Diner where Lucky and Kerry work. All he wants is for his grandson to stay safe in a world inherently more dangerous for him as a young black man.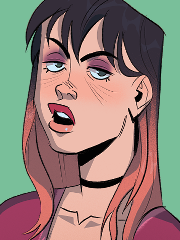 Bonnie McLoughlin - She/her - 27
Vick's ex-girlfriend. Hates small-talk, and just about everyone who talks to her, ever.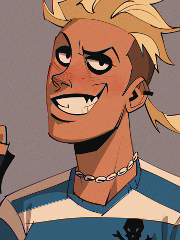 Sawyer Holloway - She/they - 29
Ride: 1971 Plymouth Barracuda, "Crossbones"
A member of the Dead-Enders street racing team, Sawyer is impulsive and abrasive with a hidden soft side. She's got a long-time interest in pirates, and a more recent interest in Kerry...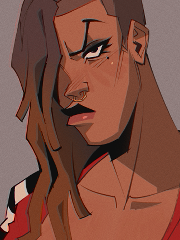 Phoenix - She/her - 31
Ride: 1967 Pontiac GTO, "Hollywood"
A Dead-Ender. Serious and intimidating, she doesn't talk about herself much and isn't the most patient person in the world. She is fiercely protective of her teammates, and don't even think about touching her car.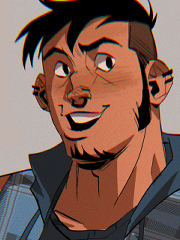 Buzzie - He/him - 25
Ride: 1957 Dodge Coronet gasser, "Twisted Metal"
A lover of rock n' roll with a heart of gold. Buzzie is a pizza delivery boy at Crusty Pete's during the day, and a Dead-Ender by night. He may seem naïve, but that's only because he kinda is.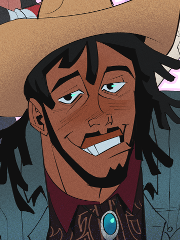 Ponyboy - He/him - 29
Ride: 1970 Ford Mustang Mach 1 "Outlaw"
Member of the Dead-Enders street racing team. Ponyboy is a cowboy through and through, and completely unpredictable with an explosive personality (Note: Should not under any circumstances be trusted with explosives.)