110
Posted October 13, 2022 at 10:00 am
CHAPTER 3 BEGINS NOW!! thanks so much to everyone who's read up to this point!!
this chapter begins by introducing two new characters: journalists Laur and Gabe! you'll definitely be seeing more of them...
also some exciting news! in the past, Ride or Die updated twice a month on the 13th and 27th, but starting now chapter 3 will be updating EVERY WEEK on thursdays!! hooray for more frequent updates! see you guys next week!
and if you just can't wait to see what happens next, almost the entirety of chapter 3 can be read for $3 HERE ON PATREON!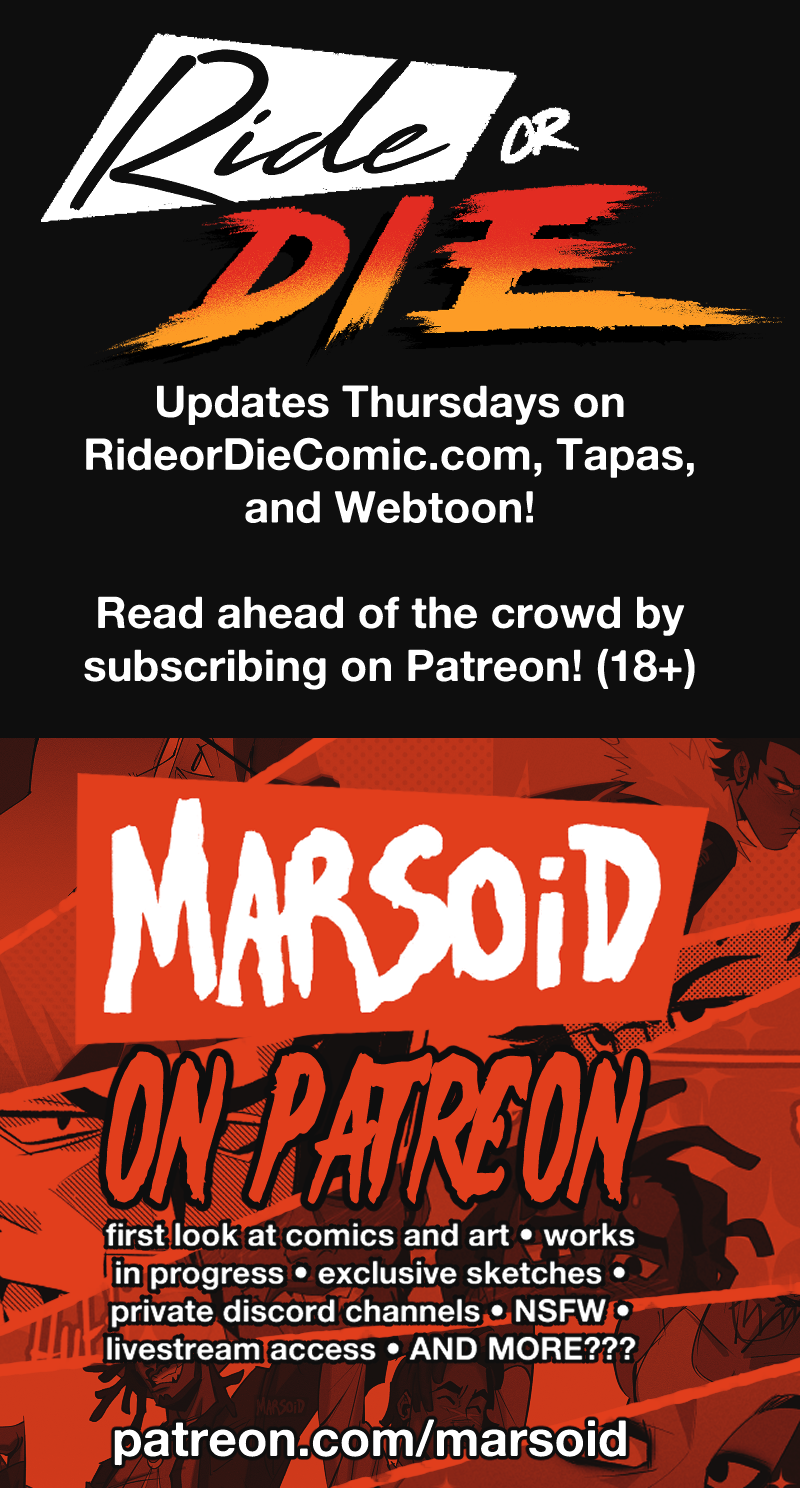 Comments