066
Posted April 27, 2022 at 10:00 am
TORTURE!!!!!!! poor lucky lmao. thanks for reading the update yall!! let's get this car fixed up and on the road in the gayest way possible.

reminder that tapas is getting early access to pages, and the entirety of chapter 2 is up on patreon!

ALSO for a limited time, i have a physical Ride or Die NSFW zine available to patrons, HOT ROD! check out the patreon post here! must be 18+ to purchase!!!!


shop: marsoid.net/shop
more links: rideordiecomic.carrd.co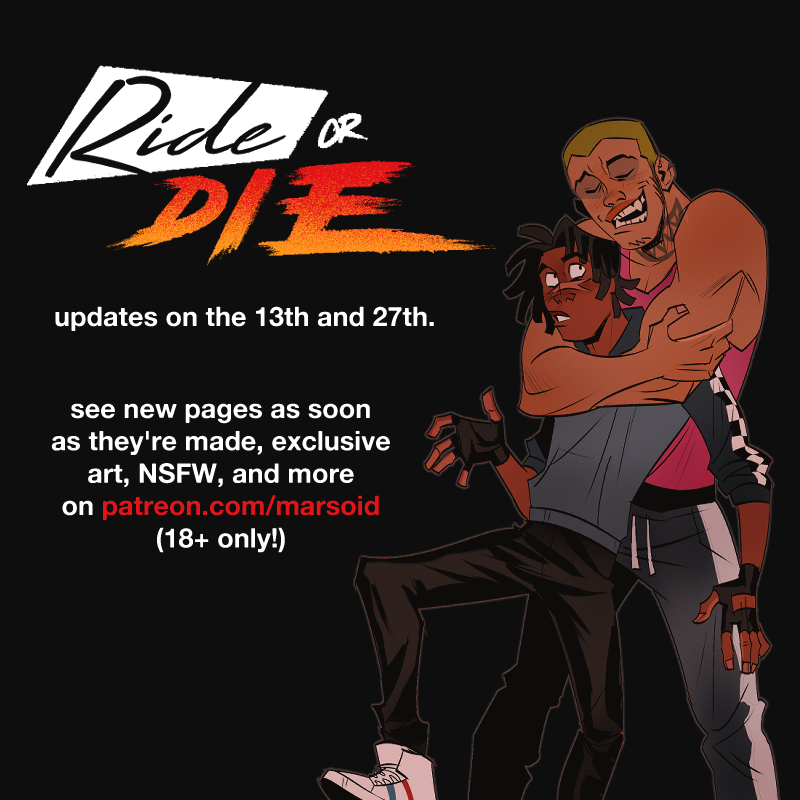 Comments