016
Posted August 13, 2021 at 10:00 am
HEYY thanks for reading the update!! a short but important race between... someone and someone?? HMM..!!
next update coming the 27th! but you can read the new pages NOW on patreon.com/marsoid !
also today is the last day to pre-order the ROD launch pin, Lucky 13 shirt, and Bump N' Grind Garage shirt!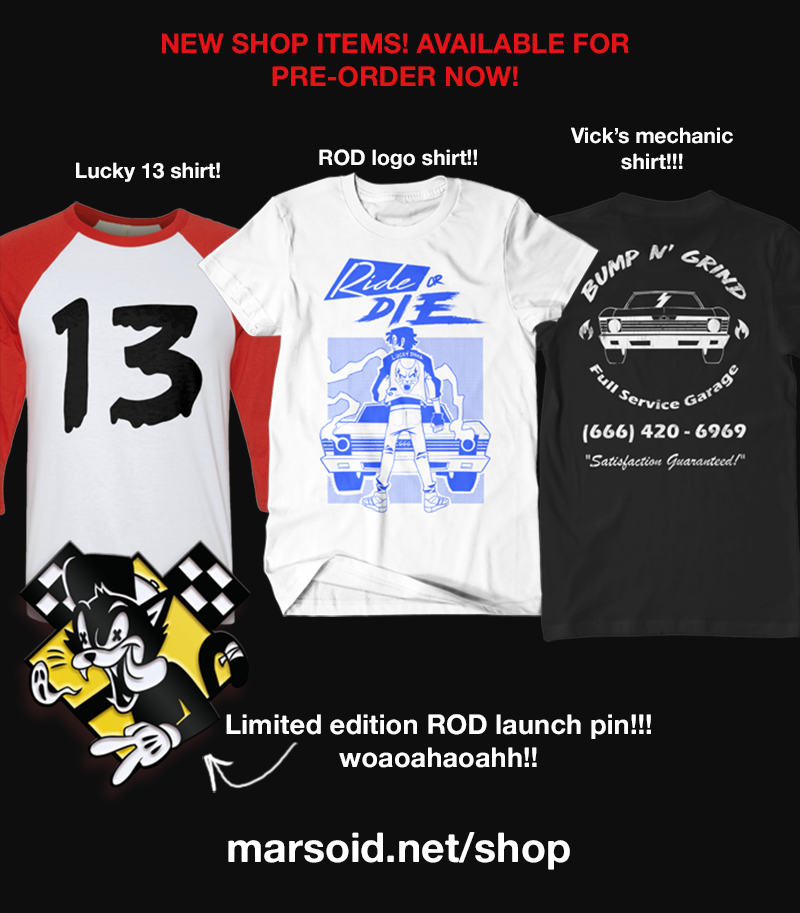 Comments