013
Posted July 27, 2021 at 10:00 am
HEY WOW thanks so much for all the love on the intro to Ride or Die!!! i didn't expect to get so much positive feedback on the first few pages so i'm glad yall are so on board! there will be a lot more Car Murder in later chapters lmao 
and here comes Lucky! havin' a hard day already u_u
Kerry and Grandad just wanna look out for you, Luck..
also reminder that everything in the shop (except the blue ROD logo shirt) are only available for pre-order until Aug 13! so get em while you can!!!
next update coming Aug 13, but you can read 20+ more pages on patreon right now, for only $3!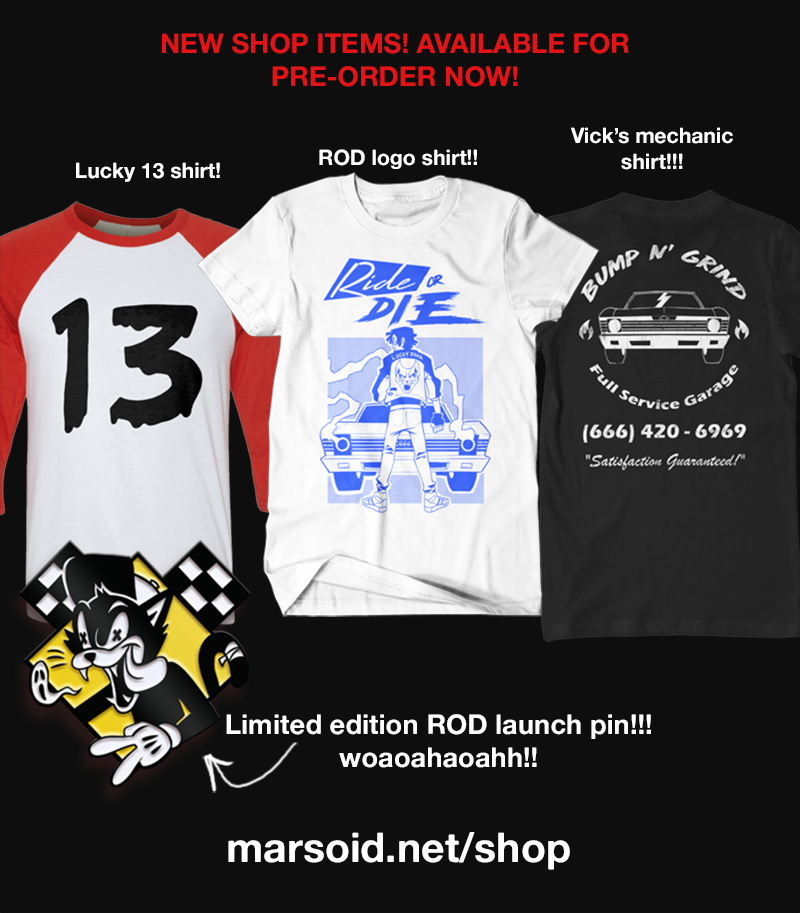 Comments