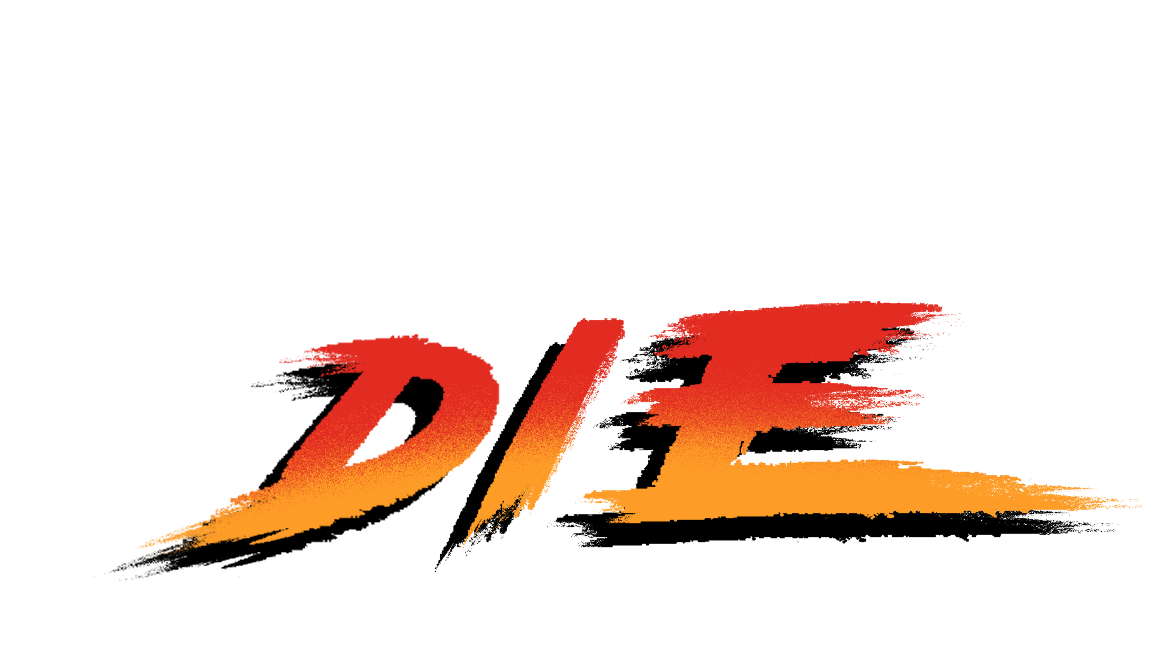 008 - 008
Posted July 13, 2021 at 10:00 am
HEY UH HOLY SHIT!! today's the LAUNCH OF RIDE OR DIE!! I've been working on writing this story since late August 2019 and making pages since April 2021, so I'm super excited to finally be able to share it publicly! If you're one of my patrons, you've already seen these pages haha but for the REST OF YOU i hope you enjoyed the intro!
This comic is inspired largely by my love for Christine (1983) but the idea really hit me when I was watching Hyperdrive on netflix! It's the most self-indulgent, cathartic thing I think I've ever written, and I hope that comes across in the story and characters. I love everything about it and put so much love and work into it, so I hope you guys enjoy the story too. This comic is truly a love letter to my own 71 Chevy Nova Sugar, who, as some of you know, I am obsessed with LOL. Anyway, thank you so much to my friends who helped me get this story together, everyone who's supported me on patreon, read Long Exposure, or followed me on social media. Yall made this comic possible!
Next update is coming the 27th!
As the warning at the beginning says, this comic will contain some violence and other stuff, so if any of that is upsetting to you, read with caution or do not continue!

BUT WAIT THERE'S MORE! i have new Ride or Die items available for pre-order now! Including Lucky's 13 shirt and the pin emblem for the Dead-Enders, Vick's street racing team!!! CHECK IT https://marsoid.net/shop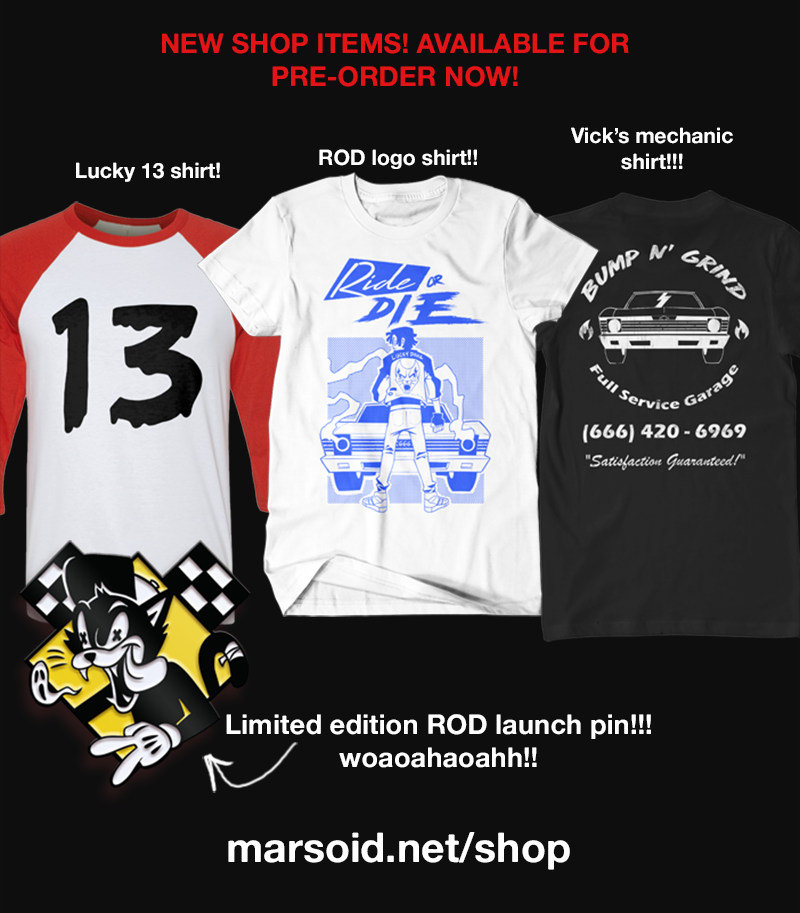 Comments